Schools and Universities Blaze Path to Net-Zero
It has recently become clear that the education sector has established itself as national leader in constructing Zero Energy Buildings (ZEBs). Schools and universities capture nearly 30 percent of the documented ZEBs and the majority of Emerging ZEB square footage in the New Buildings Institute's (NBI) study "Getting to Zero 2012 Status." That number is expected to grow. During an energy policy forum in Denver last month, NBI reported preliminary results of the 2014, showing amplification of that trend as 46 percent of actual and emerging ZEBs represent a mix of K-12, general, and higher education projects.
Let's take a look at what those projects are.
This summer, the city of Cambridge, Mass., broke ground on a whopping 169,000 square feet of new space for MLK Junior Elementary. Here, a new generation of young minds will identify with high-performance building through experiential interaction. When college comes around, they may even attend one of the several universities attracting talent by touting a showcase ZEB.
These budding projects serve as powerful examples demonstrating to today's industry practitioners and tomorrow's leaders how to learn, teach, design, deliver and live net-zero. With 673 signatories, the American College & University Presidents' Climate Commitment underscores the magnitude of buy-in from the higher education sector for targeting carbon neutrality in the coming decades. A growing number of university ZEBs are initial, tangible building blocks toward realizing such inspired visions. As physical and functional representations of a university's value toward sustainability, these projects are meant to attract top talent — from the high-profile teams who deliver them to the distinguished faculty and scholars drawn to teach and learn there.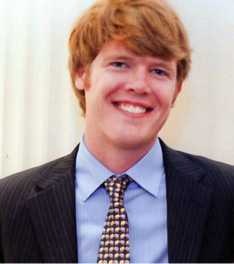 The first academic building for CornellNYC's Tech campus and USC's Darla Moore Business School, designed by "starchitects" Thom Mayne and Rafael Vinoly respectively, are each well into six figures of usable learning space. They push the boundary of what's possible for high performance learning environments.
Beyond attracting bright minds, zero-energy school and university buildings can operate as vital instructional tools for elevating awareness of the technical, behavioral and cultural requirements for attaining a future state where ZEBs are common. If today's students are tomorrow's leaders, what better place to nurture future practitioners' expertise than in a zero-net energy living laboratory?
The 230,000-square-foot College of Electrical and Computer Engineering Building (ECE) at the University of Illinois is an emerging ZEB with potential for occupants to both learn from their new facility through research and shape the evolving market by sharing their successes and challenges. Rather than representing an ideal state, buildings like the ECE will be artifacts of a concentrated push toward a low-impact built environment, meant for enough study and experimentation to inform the next wave of ZEB design. The industry needs this feedback loop to accelerate adoption within the broader commercial market.
One exciting zero-energy education project isn't just a building. The UC Davis West Village — comprised of hundreds of living units, along with generous commercial and recreational facilities — takes the idea of zero energy outside the classroom and into the community. By extending the boundary from a building site to a whole mixed-use development, West Village realized ZEB status by capitalizing on efficiencies of scale often unattainable with one-off structures.
The College of the Desert West Valley Campus, an emerging zero energy development on the boards in Southern California, represents a similar approach to scale jumping. But zero net energy is just one aspect of this ambitious project. Phase one is targeting Living Building status, a leadership green building certification that incorporates performance-based evidence of triple net zero (energy, water, and waste), along with avoiding harmful material chemicals and offsetting the embodied carbon footprint. Collectively, these strategies combine to what the College of the Desert planners call "Zero-Plus design", an attitude toward building that promotes holistic action towards environmental excellence and regeneration.
Ultimately, lessons learned from both the West Village and West Valley campuses will be influential in shaping the industry's push towards visions of entire zero-energy districts and cities. The 2030 Challenge for Planning calls to action carbon neutrality at these scales. Four major metropolitan areas — Seattle, Cleveland, Pittsburgh, and Los Angeles — are the first to join a growing network of cities taking leadership positions on comprehensive energy, water, and vehicle emissions reduction targets. More are slated to join the pack soon.
And as we enter a time when zero energy building ambitions become widespread, the need grows proportionally for credible mechanisms that verify claims against actual performance.
The Living Future Institute's Net Zero Energy Building Certification is the first U.S. program to formally verify and endorse ZEB performance. Especially with higher education buildings where use patterns and energy consumption can be difficult to predict, achieving net zero energy rests as much with the building occupants as it does with designers. A particularly challenging element to making these visions a reality is predicting human behavior, and gently inducing patterns to minimize energy consumption.
For UC Davis West Village, a mobile app is designed to help residents stay under a defined electricity cap. With an ecosystem of similar energy consumption management apps growing around the Green Button Initiative, a similar approach may, one day, scale to the masses.
Stay tuned. It's sure to be educational.
Jonathan Rowe manages the Zero Energy Buildings Program for Autodesk's Sustainability Solutions team. His career in green design spans architecture, engineering, technology, business strategy, and education. Based out of the San Francisco office, he enjoys riding his bike, relaxing in Dolores Park, and seeing breaks in the fog.