Strategies to Achieve Net-Positive Energy: Insights into Advanced Energy Systems
By Brian Cassil
"Make no little plans; they have no magic to stir men's blood and probably themselves will not be realized." – Daniel Burnham
No little plans were made for the Sacramento office of Architectural Nexus, dubbed Arch | Nexus SAC, the first adaptive reuse project on the planet to be a Living Certified Building – recognized as the most advanced measure of sustainability in the built environment, and administered by the International Living Future Institute (ILFI).
To achieve this lofty goal, the team took a unique approach: they emphasized the importance of occupant behavior, while employing most effective technology and practices. The project had to overcome some challenges, but the chosen strategy, effective project planning, and commissioning, ensured success.
Engagement + Behavior: The human variable 
A sustainable building is only as successful as the culture of its occupants. Generally, culture refers to a place rooted in a set of values, beliefs, and habits shared by a group. It's also about relationships formed around a valued mission. While performance measures matter, a sense of making a difference is at the core of participation. Across the board, metrics have to be framed that resonate with a specific time and place, and most importantly, a culture.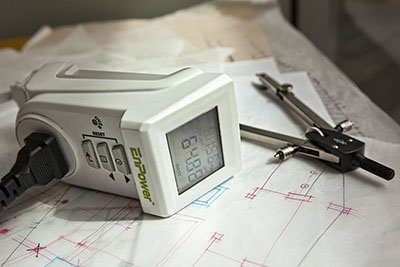 By meeting prescriptive design criteria, the marketplace expects buildings to perform better, be healthier, and create less waste. All too often, buildings fail to live up to their sustainable expectations. Extensive research on this trend has identified the reasoning behind this shortfall, which is due to modeling and simulation that cannot accurately predict the behavior of people within buildings. This was a primary concern for participating architects, since the LBC does not measure prescriptive design intent, but rather real performance. So, if people don't behave and operate the building in an efficient manner, certification cannot be realized.
A program was developed to address this need, and to inspire and educate building occupants to be actively engaged in meeting building performance goals. Sustainability is about people – a focus that needs to be re-introduced as the forefront of design decisions. People are waiting to be leveraged and the human variable holds significant potential for energy efficiency.
 Energy saving behavior was impacted in the following ways at Arch | Nexus SAC.
Action was taken to place a watt meter on each employee's desk. This sparked informal discussions in the office and formal discussions at staff meetings regarding ways to reduce usage at workstations. For example, when people discovered monitor brightness impacted watt usage, they turned down the brightness on computer monitors.
In one situation, an entire office received an exceptionally assertive email from an employee who arrived early to work to find numerous monitors and task lights left on (even though they had been turned off overnight by the vampire switch, then turned back on when power was reactivated). This staff member turned off fixtures, and made sure co-workers were informed, showing a commitment by employees to take ownership of their environment.
Energy saving training (which included educating employees about energy types, and highlighting energy consumption on graphs) resulted in behavior modification. At the Sacramento office, employees welcomed cool breezes through open windows in the early hours, which eliminated stale air from air conditioning systems that had been turned off overnight. By embracing natural conditions, employees benefited from lower dependence on mechanical, energy-reliant systems, and a positive impact on their health.
Site + Building Selection
Choosing a site and positioning a building are critical when relying on environmental conditions to promote sustainability.
At the neighborhood level, obstacles like tall buildings or trees can compromise the effectiveness of solar or wind energy. For the Sacramento office, the chosen site had a large stand of elms nearby and a taller building to the west, which created several challenges in achieving the net-positive energy goal for producing solar energy at the site.
Design + Technology
Energy conservation is achieved from the design of the building itself. The use of natural ventilation and light whenever possible is key to achieving net-positive energy.
Daylighting.  Daylighting requires early planning, and drives building form and design. Arch | Nexus SAC provides illumination for the majority of office space through multiple skylight technology. Smart LED electrical fixtures create additional light, as needed.
Important strategies for daylighting were to know the objective (in this case to daylight 100 percent of the regularly occupied space), and use computer simulation to study and identify best strategies for daylighting from the start (during pre-design). Understanding these objectives and strategies allowed other objectives to be designed in harmony with daylighting. Daylight technology rarely operates efficiently when not considered as part of a whole system with a building. Often, daylight products (such as skylights, translucent films, and lightshelves) are thought about too late in the design process; and thus, their effectiveness is not studied thoroughly. Under these conditions, results are rarely effective. A strategy for daylighting should be developed during pre-design, and updated through each phase of design. Computer simulation can be used to test design changes, and the impact on daylighting. Even with difficult constraints (large adjacent trees, an existing floor plate, roof space for PV and mechanical equipment, and an adjacent taller building with a zero lot line), Arch l Nexus SAC took advantage of natural daylighting to provide virtually all the light needed in regularly occupied spaces of a building.
HVAC.  Heating and cooling, by an air-cooled VRF system, exchanges energy from one area to another, balancing temperatures among zones. User-operated HVAC gives building occupants control that often disappears when technology enters the picture. Something as simple as a wall light indicating when the HVAC can be turned off gives occupants a sense of satisfaction knowing they can impact energy efficiency in their own environment.
A photovoltaic (PV) array of solar panels helps to offset all of the energy used on site. Before making a bid on the purchase of the building, bidding firms should conduct solar and climate studies. Shading on the site from adjacent trees, for example, would suggest a need for added optimizers and micro inverters to generate the necessary energy.
A building can be designed to meet all sustainability requirements, but if inhabitants do not shift their mindsets, technology can only carry sustainability efforts so far. When occupants recognize the importance of these goals, and appreciate the critical role they play, they take pride in making the process work. Through the combination of technological and human elements, net-positive energy becomes an achievable goal.
Brian Cassil is LEED AP, BD+C, Director of Communications for Architectural Nexus, a collective of design professionals who act as stewards of the built and natural environment.
Architectural Nexus | www.archnexus.com