Independent Energy Solutions Gets Key GSA Solar Contract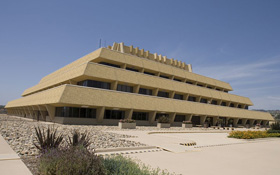 VISTA, Calif. — Independent Energy Solutions Inc., a solar energy development and construction firm with business and military contracts, has been awarded a major contract by the U.S. General Services Administration to design and build a 914-kilowatt solar electric system.
The system, presently being installed on the rooftop of the Chet Holifield Federal Building in Laguna Niguel, Calif., is the first utility-scale photovoltaic project for the GSA. When completed, the installation will produce more than 1.4 million kilowatt-hours of electricity annually or enough to power roughly 130 homes, according to information provided by IES.
Information related to the value of the contract was not released. Funding for the project comes from the American Recovery and Reinvestment Act. The project will be used by the government as a case study for future solar projects.
"By increasing the U.S. government's use of solar power, we reduce our dependence on fossil fuels and help create green energy jobs now and for the future," says Kristine Walker, a GSA energy and sustainability project manager. "With IES based here in Southern California, we also ensure those jobs stay in the community."
An IES official says the company met ARRA requirements by keeping manufacturing of the installation's components in the U.S. The 3,808 silicon PV modules were produced by Solarworld in Camarillo, Calif.; the inverters come from Advanced Energy/PV Powered in Oregon; and the roof mounting system is manufactured by Sunlink in California.
"Our extensive experience designing and building large-scale solar systems for the U.S. military and major utilities enables us to deliver projects like this quickly, reliably and cost effectively," says George Gisel, chief operating officer at IES. "We're pleased to partner with the GSA on this high profile project."
Gisel added that when finished, the system would be the second-largest photovoltaic installation in Orange County — right behind IES' recently completed 1.15-megawatt solar electric installation the company did for Capital Group Cos. in Irvine, Calif.