Automating Energy and Cost Savings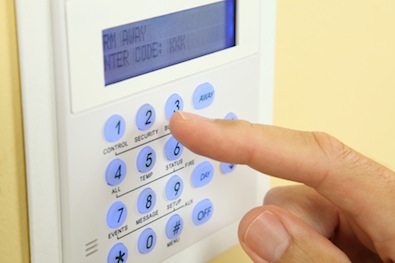 The plight of small businesses during today's economic climate can be daunting. With the economy still struggling to recover, business owners are watching expenses even more carefully, from the supplies they order to the energy their buildings consume. It isn't just the big guys who need to cut and trim energy costs. Small and medium sized businesses are looking to leverage building control and automation solutions to reduce their consumption and benefit their bottom line.
Small and medium sized buildings represent 98 percent of all buildings, which is 65 percent of the space that exists in the U.S. Small and medium sized businesses consume 50 percent of the nation's energy output, but many don't have an effective energy reduction strategy in place. Most small business owners don't even realize how they can benefit from building automation and control, or think this kind of solution is outside of their budget.
There are at least three main areas businesses should look at when considering ways to reduce energy costs. First is the area of heating, ventilation and air-conditioning. With outdated technology and manual thermostats, businesses are literally throwing money out the window. Many office spaces are overheated and overcooled, leaving employees with limited control over their thermal comfort. Wireless, energy harvesting sensors and switches can help improve energy efficiency, while at the same time giving building occupants individual control.
Lighting is another important area that warrants attention. Interior lighting alone can account for up to 60 percent of a business's energy bill, yet many companies leave their lights on all day and night. It is not unusual to find buildings in cities lit up at all hours — but for what reason? Lighting controls use automatic scheduling and motion/occupancy sensors to shut off lights after a set period, when no motion is detected. Leaving energy savings to humans alone is just not an ideal solution, but the implementation of cost effective wireless technology holds the key to substantial energy reductions.
The third area that warrants consideration pertains to business equipment. U.S. businesses waste $2.8 billion a year by leaving computers and other equipment on overnight. EnOcean enabled wireless solutions can help solve each of these recommended focus areas. These energy efficient building technologies harvest the power they need from their surroundings (motion, light or temperature) and are able to be energy autonomous, therefore supporting maintenance free automation applications. The energy harvested suffices to transmit a wireless signal that can turn on a light or turn off the HVAC, for example.
The advent of web-based building automation means that small and medium-sized businesses can benefit from building automation without the traditional costs of complicated systems. Smaller businesses can utilize a solution that leverages EnOcean technology and Internet protocol (IP). This capability exists with EnOcean's battery-less, wireless technology paired with a robust software platform, integrated with access points from BSC Software and their partnership with Magnum Energy Solutions.
Automating buildings through EnOcean over IP means that each EnOcean enabled device possesses a unique ID address, allowing them to seamlessly integrate to an IP network. Wireless technology and visualization software enables viewers to monitor, configure and control the status of all loads, temperature settings and receive valuable real time energy data.